Congratulations to all those shortlisted for the PRmoment Awards 2023. We had a record number of entries this year - thanks so much to everyone who entered.
As ever being shortlisted is an amazing achievement, you should be really proud!
Tickets are now on sale for the awards ceremony on Thursday 20th April in London here.

Thanks to all of our sponsors for their support, including our headline sponsor Opinium Research.
Campaign Categories
AUTOMOTIVE & TRANSPORT MARKETING COMMUNICATIONS CAMPAIGN OF THE YEAR
Good Relations and Powerscourt for Halfords - Motoring For Less
Hill+Knowlton Strategies + Honda - Everyday Adventures
Launch & Hyundai - Hotel Hyundai
Taylor Herring & easyJet holidays - Escape the UK
The Romans and Uber Eats - Sundown Spots
Tin Man & Virgin Atlantic - Flying the Flag for Inclusivity
Words + Pixels & Lime - The Helmet Hair Salon

B2B CAMPAIGN OF THE YEAR
Sponsored by



Zeno London & Zoom - Zoom Towns
CommsCo & First AML - #LaunderingInLondon: Cleaning up the money laundering capital
Cow & Construct - In Liz We Truss?
Hard Numbers & Talkwalker - Brand Love 2022
MHP Group - E.ON, Green Means Go
Ogilvy PR UK – Inmarsat, What on Earth is the Value of Space
W Communications with Sarson's - When The Chips Are Down
Wildfire and Bango - The App-ocalypse!

BEST DIGITAL PR CAMPAIGN OF THE YEAR
72Point & Resuscitation Council UK - Restart a Heart
Fanclub PR - Emma, Shleep Sanctuary
Lemongrass Marketing - Motel One, "The most walkable cities in Europe"
One Green Bean - Pitch Perfect for Domino's
Ready10 & VoucherCodes.co.uk - VoucherCodes on Tap: Driving high-quality backlinks
Screaming Frog & InsureMyTrip - Normalising Post-Pandemic Travel
Tank & Creditfix - Christmas Lights Calculator
Tin Man & Creative Content UK - Tackling the Personal Consequences of Piracy

BEST USE OF CONTENT
Sponsored by


Due to the number of entries in this category, the jury will reward a Gold winner and a Silver winner.
Zeno London - Ofcom, OnlyNans
Mischief (MHP Group) - Women's Aid, He's Coming Home
Premier & Art of London - Take A Moment
Ready10 & McDonald's - One's Lovin' It
SHOOK and The National Trust - The Forthlin Sessions, getting music back to the Birthplace of the Beatles
Taylor Herring & NatWest - Scammer House of Horrors
The Romans with OTO & Faithless - Insomnia: The Drop Off
Tin Man & Cadbury Fingers - Getting the Nation Talking... in BSL

BEST USE OF CREATIVITY
Sponsored by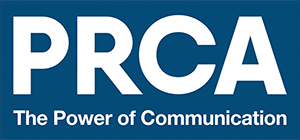 Due to the number of entries in this category, the jury will reward a Gold winner and a Silver winner.
CALM with Hope&Glory and adam&eveDDB - the Last Photo
Cow, Intimina - Period Crunch
Here Be Dragons - Grenfell Platinum Jubilee Street Party
Mischief (MHP Group) - Women's Aid, He's Coming Home
Ogilvy PR UK & Relate - The Hornicultural Society
Taylor Herring & Mars Wrigley - The No-Bounty Celebrations Tub
The Romans with OTO & Faithless - Insomnia: The Drop Off
Tin Man & Virgin Atlantic - Flying the Flag for Inclusivity

BEST USE OF PLANNING, STRATEGY AND EVALUATION
Sponsored by

Grayling & Visa - Fraudulese
Mischief (MHP Group) - England & Wales Cricket Board, The Hundred
Ogilvy & Boots - Menopause Monologues Campaign
Taylor Herring & Mars Wrigley - The No-Bounty Celebrations Tub
The Romans and Lidl - The Lidl Bear's Toy Bank
The Romans and Livi - Miss Diagnosed
W Communications with Anthony Nolan – Opportunities To Save
W Communications with Hellmann's – On The Side Of Families

BEST USE OF RESEARCH
Sponsored by


72Point, Essity - Changing Wombs
Golin, Asics - Mind Race
Lloyds Banking Group & Black Business Network - Black. British. In Business and Proud 2022 Report
Taylor Herring & easyJet holidays - Escape the UK
The Romans and Dove - Reclaiming School Picture Day
The Romans and Livi - Miss Diagnosed
WA Communications - Network & Making Ends Meet
Words + Pixels & Lime - Helmet Hair Salon

COMMUNITY ENGAGEMENT CAMPAIGN OF THE YEAR
Sponsored by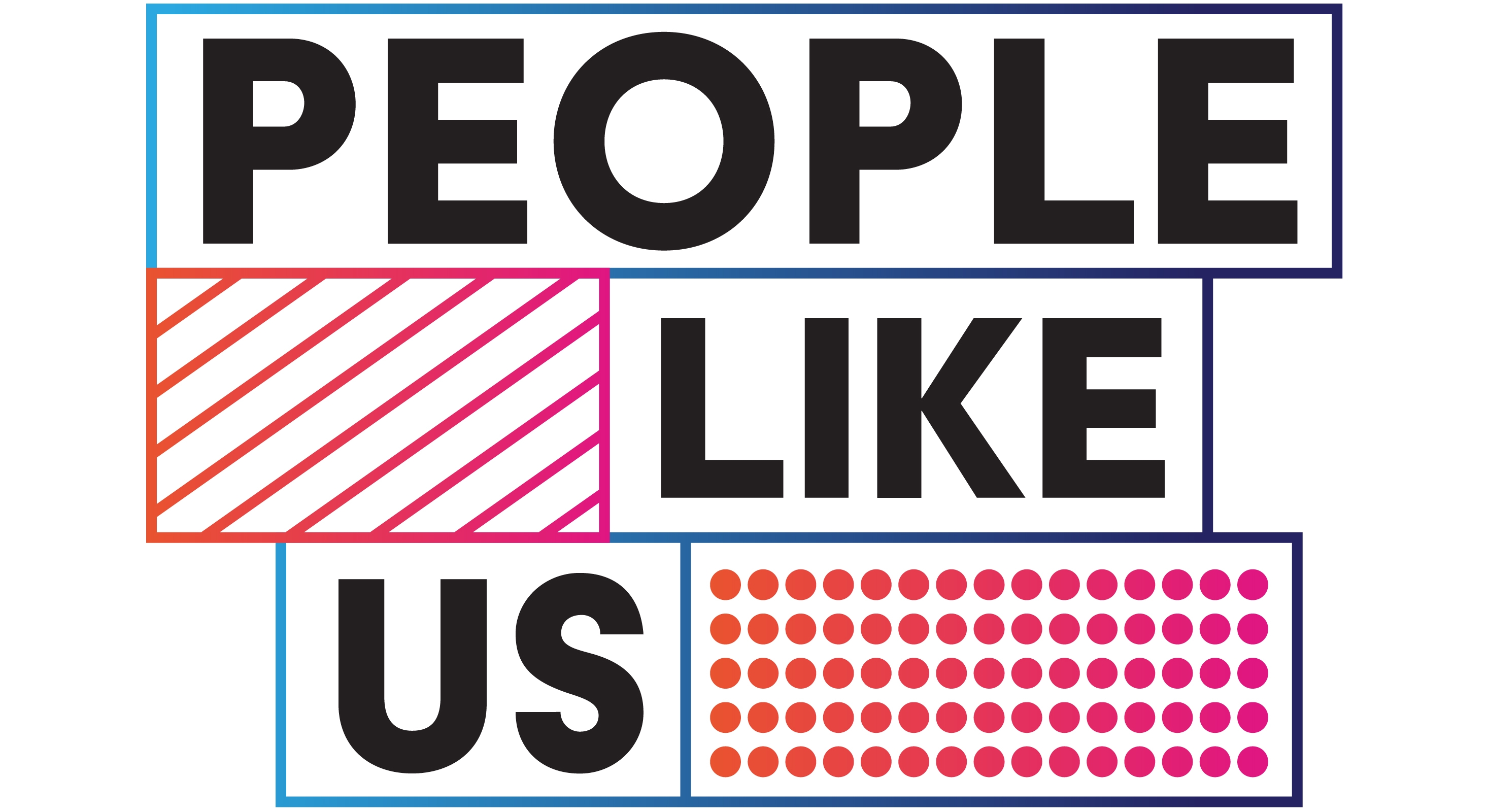 adidas and #Merky Foundation with Hope&Glory and The Midnight Club - Launching #Merky FC
Ogilvy PR UK & Relate - The Hornicultural Society
One Green Bean - Pitch Perfect for Domino's
Tin Man & Creative Content UK - Tackling the Personal Consequences of Piracy
Virgin Media O2 with Hope&Glory, Missive and Broadcast Revolution - Creating the National Databank
W Communications with Anthony Nolan – Opportunities To Save
W Communications with Grow2Know – Hands Off The Mangrove
W Communications with Sarson's - When The Chips Are Down

CONSUMER PR CAMPAIGN OF THE YEAR
Sponsored by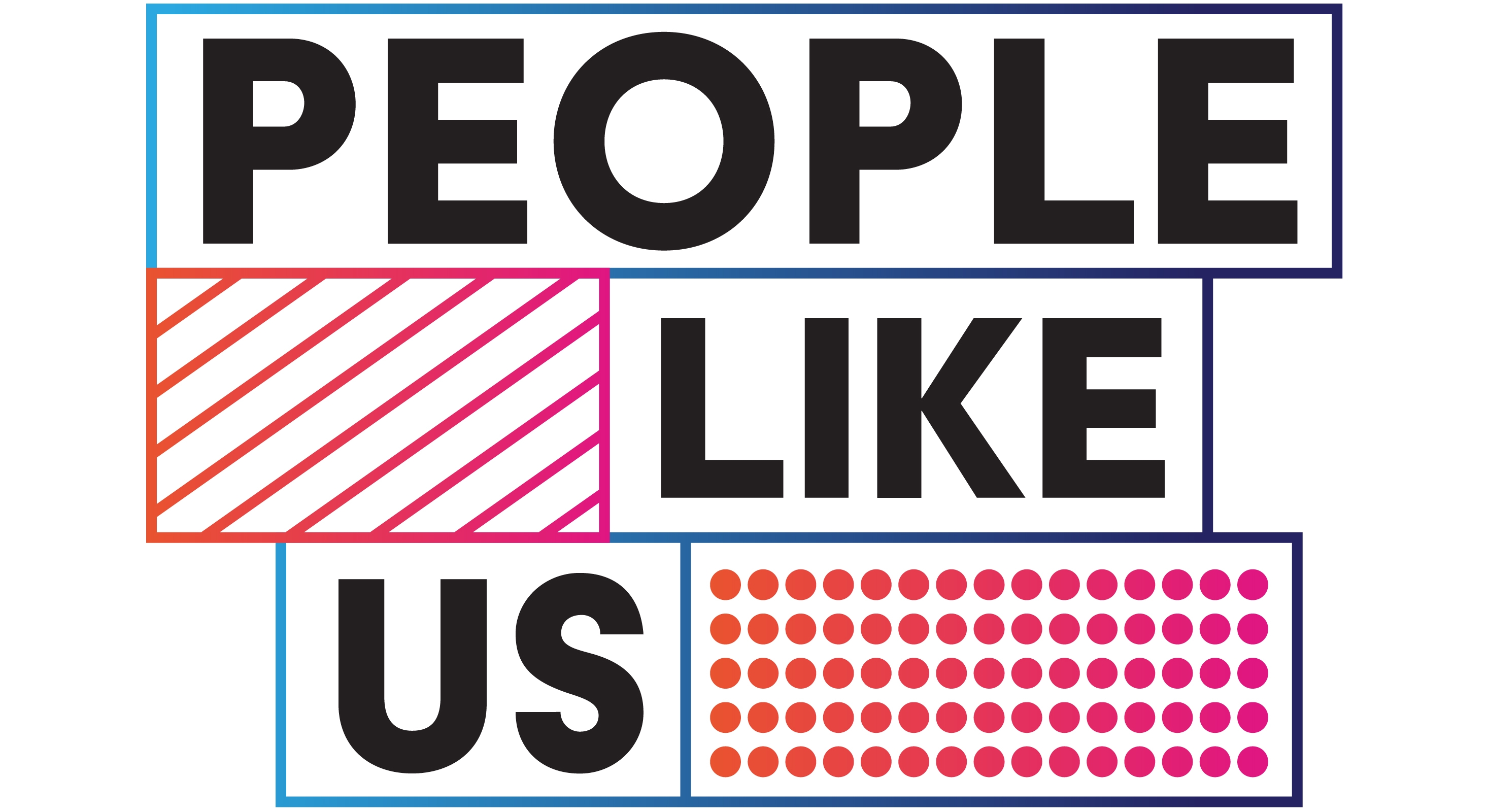 Due to the number of entries in this category, the jury will reward a Gold winner and a Silver winner.
Boldspace + Markettiers - XRAI Glass: Life, Subtitled
CALM with Hope&Glory and adam&eveDDB - the Last Photo
Golin, Asics - Dramatic Transformation
PrettyGreen & Hasbro - Play-Doh Parenting is Messy
Taylor Herring & Mars Wrigley - The No-Bounty Celebrations Tub
Taylor Herring & Paddy Power - Crouchy Conducts the Classics
The Romans with OTO & Faithless - Insomnia: The Drop Off
Tin Man & Virgin Atlantic - Flying the Flag for Inclusivity

CULTURE MEDIA, SPORT & TRAVEL MARKETING COMMUNICATIONS CAMPAIGN OF THE YEAR
Sponsored by


Due to the number of entries in this category, the jury will reward a Gold winner and a Silver winner.
Grayling - B2022 Commonwealth Games Queen's Baton Relay, More Than A Baton
Pangolin - Pepsi, Nutmeg Royale
Ready10 for Paddy Power - SHEEP > LIONS
Seven Communications – Plum Guide & Tat Modern
Taylor Herring & Paddy Power - Crouchy Conducts the Classics
Taylor Herring & easyJet holidays - Escape the UK
Tin Man & Virgin Atlantic - Flying the Flag for Inclusivity
TUI UK - Find Your Happy with TUI BLUE
W Communications with Grow2Know – Hands Off The Mangrove

EMPLOYEE ENGAGEMENT CAMPAIGN OF THE YEAR
BCW – Going Beyond at JLL
Cirkle - Britvic, B-empowered
Finn Partners - British Arab Commercial Bank, BACB: A communications-led approach to employee engagement
Headland Consultancy & SAGA - Experience is Everything
One Green Bean - Pitch Perfect for Domino's
Portland with AstraZeneca - Science Can
Satsuma Group & Anderson - The Hard Hat
The Romans and Uber Eats - Sundown Spots

ESG/PURPOSE CAMPAIGN OF THE YEAR
Sponsored by


Due to the number of entries in this category, the jury will reward a Gold winner and a Silver winner.
Zeno London - Lenovo, Work For Humankind
adidas and #Merky Foundation with Hope&Glory and The Midnight Club - Launching #Merky FC
Apollo Strategic Communications - Chegg.org, The Varkey Foundation & Chegg.org Global Student Prize
BOLDT & N2 Applied - Sustainable Food Production Without Chemical Fertilisers, Or Farm Stink
Hanover Communications & Budweiser Brewing Group UK&I (BBG) – Chernigivske, cheers to the beer supporting Ukraine humanitarian relief
Ogilvy, Boots and The Hygiene Bank - Back to School
Pitch Marketing Group – EE, Dennis the Menace gets Phonesmart
Red Consultancy for Weleda - Get Dirty to Save Earth's Skin
Tin Man & Virgin Atlantic - Flying the Flag for Inclusivity

EVENT OF THE YEAR (LIVE, VIRTUAL OR HYBRID)
CALM with Hope&Glory and adam&eveDDB - the Last Photo
Cow - Heineken Silver, Some Things Are Best Enjoyed IRL
Cow - Asda, The Baker's Dozen: The World's First Bread Based Tasting Menu
Portland with the Tessa Jowell Foundation - #TurnUpForTessa
Premier - Paramount+, The West End Takeover
PrettyGreen & Not On The High Street - The FML Store
W Communications with Grow2Know – Hands Off The Mangrove
W Communications with Papa John's – Bigger Than The Superbowl For The Price of a Pizza

FINANCIAL SERVICES SECTOR CAMPAIGN OF THE YEAR
Sponsored by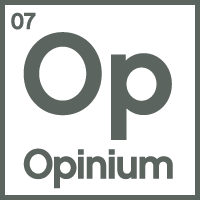 Barclays & MHP Group – The Financial Health of the Nation: The Barclays Consumer Spending Index
Barclays & MHP Group – Transforming Britain's Homes: Barclays Greener Home Reward
Brands2Life & Experian - United for Financial Health - Getting Gen Z financially fit!
Folk & Loop - Newsjacking the energy crisis to help households save cash
Taylor Herring & NatWest - Scammer House of Horrors
Teamspirit - The Association of British Insurers & the Pensions and Lifetime Savings Association, Pay Your Pension Some Attention
The Academy, Zurich UK - Living Every Moment
Third City - Starling, Fantasy Football

FMCG MARKETING COMMUNICATIONS CAMPAIGN OF THE YEAR
Sponsored by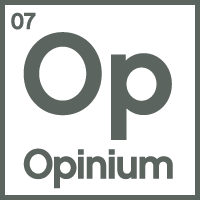 Cirkle - Birds Eye, All aBoard Shorts
One Green Bean – Lucy's For Domino's
Pangolin - Pepsi x Art of Football
Ready10 & McDonald's - One's Lovin' It
Taylor Herring & Mars Wrigley - The No-Bounty Celebrations Tub
The Romans and Dove - Reclaiming School Picture Day
Tin Man & Cadbury Fingers - Getting the Nation Talking... in BSL
W Communications with Marmite – I'm Still Standing

HEALTH, BEAUTY, RETAIL & FASHION MARKETING COMMUNICATIONS CAMPAIGN OF THE YEAR
adidas and #Merky Foundation with Hope&Glory and The Midnight Club - Launching #Merky FC
Cirkle - Birds Eye, All aBoard Shorts
Clarion Communications - Aldi, Aldi's Next Big Thing
Golin - Asics, Dramatic Transformation
Greggs & Primark with Hope&Glory and Drummond Central - A Tasty Collection
The Romans and Estrid - Human Renaissance
W Communications with Sarson's – When The Chips Are Down
W Communications with Loctite – The World's First Upcycled, Upcycling Store

HEALTHCARE / PHARMA CAMPAIGN OF THE YEAR
Sponsored by


72Point - Resuscitation Council UK - Restart a Heart
Cow, Intimina - Period Crunch
Cow, Intimina - The Wait
Golin - Nurofen, See my Pain
Good Relations for Initial Washroom Hygiene - Stalls For All
markettiers and Prostate Cancer UK - Find the 14,000 men
Ogilvy & Boots - Menopause Monologues Campaign
The Romans and Livi - Miss Diagnosed

INTEGRATED COMMUNICATIONS CAMPAIGN OF THE YEAR
Sponsored by


Due to the number of entries in this category, the jury will reward a gold, silver and bronze winner.
CALM with Hope&Glory and adam&eveDDB - the Last Photo
Clarion Communications - Aldi, Aldi's Next Big Thing
Mischief (MHP Group) - Women's Aid, He's Coming Home
Ogilvy PR UK & Relate - The Hornicultural Society
Premier - Art of London, Take A Moment
Taylor Herring & easyJet holidays - Escape the UK
Taylor Herring & Mars Wrigley - The No-Bounty Celebrations Tub
W Communications with Anthony Nolan – Opportunities To Save

LOW BUDGET CAMPAIGN OF THE YEAR
Due to the number of entries in this category, the jury will reward a Gold winner and a Silver winner.
Cow - Missing People with Search Dog Heroes, Chien - The Personal Fragrance from Tanya Bardsley
Fanclub PR - Emma, Shleep Sanctuary
Here Be Dragons - Grenfell Platinum Jubilee Street Party
Stripe Communications - LEGOLAND Windsor Resort & Miniland For Sale
Taylor Herring & easyJet holidays - Escape the UK
W Communications with Papa John's – Bigger Than The Superbowl For The Price of a Pizza
W Communications with Marmite – I'm Still Standing
Words + Pixels & Lime - The Helmet Hair Salon

MEDIA RELATIONS CAMPAIGN OF THE YEAR
Sponsored by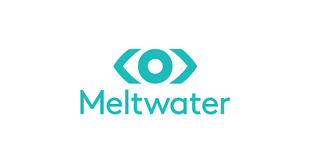 Due to the number of entries in this category, the jury will reward a Gold winner and a Silver winner.
CALM with Hope&Glory and adam&eveDDB: the Last Photo
Greggs x Primark with Hope&Glory and Drummond Central - A Tasty Collection
Hound & NAAMA Studios - Yeezy Come, Yeezy Go
Mischief (MHP Group) - Ocado, Nigella Loves Ocado
Mischief (MHP Group) - Women's Aid, He's Coming Home
Taylor Herring & easyJet holidays - Escape the UK
Taylor Herring & Mars Wrigley - The No-Bounty Celebrations Tub
The Romans and Lidl - The Lidl Bear's Toy Bank

NOT FOR PROFIT CAMPAIGN OF THE YEAR
CALM with Hope&Glory and adam&eveDDB - the Last Photo
Cow - Missing People with Search Dog Heroes, Chien - The Personal Fragrance from Tanya Bardsley
Kindred, for Gas Safe Register - House Whispers: if your home could talk, what would it say?
Electrical Safety First - Don't Be Next
Ogilvy PR UK & Relate - The Hornicultural Society
Red Consultancy for Centrepoint - #NotComingHome
SHOOK and The National Trust - The Forthlin Sessions, getting music back to the Birthplace of the Beatles
W Communications with Anthony Nolan – Opportunities To Save

PUBLIC SECTOR CAMPAIGN OF THE YEAR
National Institute for Health and Care Research - The TrialBlazers
Ogilvy PR UK - Mayor of London, Have a Word
Transport for London - Launching the Elizabeth line - Transforming transport in London
Third City - AHDB, Iron Women
Universities UK International's #TwinForHope campaign (with partners Cormack Consulting Group and Waterfall)

SOCIAL MEDIA CAMPAIGN OF THE YEAR
Sponsored by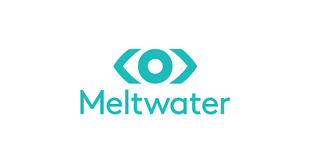 Zeno London - Ofcom, OnlyNans
M&S Food – This Is Not Just Any Christmas Song
Mischief (MHP Group) - Just Eat, Deli-VAR-y
One Green Bean - Pitch Perfect for Domino's
Richmond & Towers - Alpro, RoyalTEA
Sunny Side Up & Berry Gardens - Black is the new Blue
Tin Man & Creative Content UK - Tackling the Personal Consequences of Piracy
Tin Man & Cadbury Fingers - Getting the Nation Talking... in BSL

STUNT OF THE YEAR
CALM with Hope&Glory and adam&eveDDB - the Last Photo
Here Be Dragons - Grenfell Platinum Jubilee Street Party
One Green Bean – Lucy's For Domino's
Ready10 for Paddy Power - SHEEP > LIONS
Screaming Frog & Wholesale Clearance UK - Celebrating the Platinum Jubbly
Seven Communications – Plum Guide & Tat Modern
Taylor Herring & Mars Wrigley - The No-Bounty Celebrations Tub
The Romans and Duolingo - Translated Into Tartan

TECHNOLOGY PR CAMPAIGN OF THE YEAR
Zeno London & Zoom - Zoom Towns
Zeno London - Lenovo, Work For Humankind
Boldspace & Markettiers - XRAI Glass: Life, Subtitled
Cow - Construct, In Liz We Truss?
Pitch Marketing Group – EE, Dennis the Menace gets Phonesmart
Taylor Herring & Samsung Solve For Tomorrow - 'Art Imitating Life'
Tin Man & Vodafone - The 5G Christmas Carol
Virgin Media O2 with Hope&Glory, Missive and Broadcast Revolution - Creating the National Databank

Personality Categories

YOUNG PROFESSIONAL OF THE YEAR
Sponsored by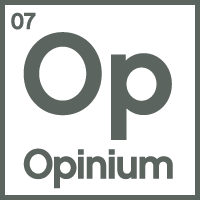 Abigail Carrigan, R. Agency
Amandeep Turna - Harvard
Fiona Baird - BCW
Jess O'Donohoe, W Communications
Katie Gabriel, Instinctif Partners
Natacha Salgado, Ranieri Agency
Paige Hiley, Hotwire
Sandy Downs, Teamspirit

Team/Agency Categories

B2B PR AGENCY OF THE YEAR
Sponsored by


Aspectus Group
Brands2Life
CCgroup
MikeWorldWide
Missive
The Digital Voice - B2B Adtech PR Agency
Transform Communications
With

BEST APPROACH TO DIVERSITY & INCLUSION IN PR
Sponsored by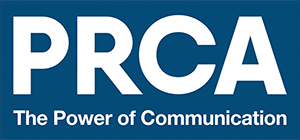 Brands2Life
CCgroup
Current Global
Folk
Full Fat
Ketchum UK
Teamspirit
TransMission PR

BOUTIQUE AGENCY OF THE YEAR
Fanclub PR
Hard Numbers
Ready10
Sunny Side Up
The Digital Voice
The PR Network
Tin Man
Words + Pixels

CONSUMER PR AGENCY OF THE YEAR
Sponsored by


COW
Hope&Glory
Ketchum UK
Ready10
Taylor Herring
The Romans
Tin Man
W Communications

ESG CONSULTANCY OF THE YEAR
Brands2Life
Kindred
Social Invest
The Tilton Consultancy
Third City

IN-HOUSE TEAM OF THE YEAR
Sponsored by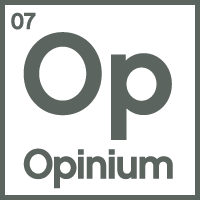 Battersea Power Station Development Company Communications Team
London Luton Airport Communications Team
M&S Food Product PR Team
Virgin Media O2's Corporate Affairs team
OVO's Corporate Affairs team
Skyscanner
Boots In-House PR Team
TUI UK PR Team

INDEPENDENT AGENCY OF THE YEAR
Sponsored by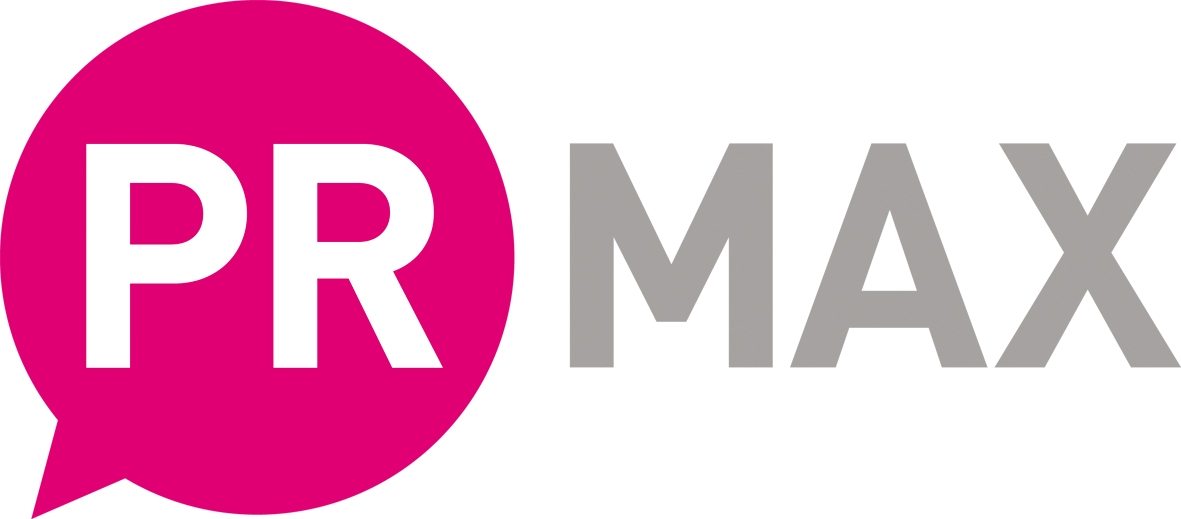 Due to the number of entries in this category, the jury will reward a Gold winner and a Silver winner.
Battenhall
Brands2Life
CCgroup
Hope&Glory
Ready10
SHOOK
Swipe Right PR
WA Communications

INTEGRATED AGENCY OF THE YEAR
Sponsored by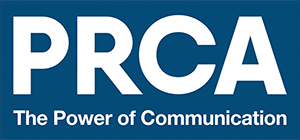 Boldspace
Brands2Life
Hope&Glory
Taylor Herring
Teamspirit
The Romans
Tin Man
W Communications

LARGE AGENCY OF THE YEAR
Sponsored by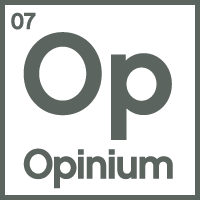 Battenhall
Brands2Life
Cirkle
Hope&Glory
Ketchum UK
Porter Novelli
The Romans
W Communications

NEW AGENCY OF THE YEAR
Sponsored by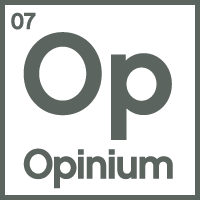 3THINKRS
Espresso
Hound
Satsuma Group
The Flywheelers
The Tilton Consultancy

TECHNOLOGY AGENCY OF THE YEAR
AxiCom
Babel PR
Brands2Life
CCgroup
Clarity Global
Hard Numbers
Missive
PAN Communications
The Hoffman Agency