Here are the winners of the PRmoment Awards for London and The South 2022.
Congratulations to everyone shortlisted and double congratulations to all of you that won. Winning a PRmoment Award is really difficult, you should be incredibly proud of what you have achieved.
Thanks to all of our sponsors for their support, including our headline sponsor Opinium Research.
Below you can read about all of our winners, view the campaign videos and get insight into what some of our judges thought of the campaigns.
Campaign Categories

AUTOMOTIVE & TRANSPORT MARKETING COMMUNICATIONS CAMPAIGN OF THE YEAR
Winner - MHP Mischief - Avanti West Coast, #MarriageCarriage
Judges comment: "Love the creativity and imagery to support the sell-in." Natalie Luke, MD, Aduro Communications
Silver - Tin Man & Megabus - The Grand Reunion
Finalists:

2Point & Heathrow Express - The Tranquil Train

Frank PR & Green Flag - Little Green Flag

Grayling - Let's Get Back on Track - Rail Delivery Group

Harvard - Kalibrate - EV campaign

MHP Mischief - Avanti West Coast, #MarriageCarriage

Ogilvy PR & Influence - Ford of Britain

One Green Bean - Virgin Voyages, Launch of Scarlet Lady

Performance Communications & Abarth UK - Abarth Virtual Reality (VR) 'Test Drive'

Tin Man & Megabus - The Grand Reunion

WPP Ford Team & Ford Europe - Mach Eau


B2B CAMPAIGN OF THE YEAR
Sponsored by

Winner - Fight or Flight for Roland - Dress Release

Judges comment: "Love the idea and great execution on budget." Magin Trewhella, MD, John Doe Group
Finalists:
3 Monkeys Zeno & Zoom - Putting Zoom at The Forefront of Flexibility
Builtvisible - "Be Your Own Boss" - Builtvisible obliterates targets by 1200% for Sage
Champion Communications - Go Instore: Rescuing Retail
Clarivate - Top 100 Global Innovators 2021
Fight or Flight for Roland - Dress Release
Hanover Communication & SBF GB&I - Bringing Sustainability To Life In Convenience

Ketchum UK & Samsung - Work Wonders
Nelson Bostock & GoCardless - Awkward Money: Getting British SMEs talking about money

The Forge Communications & SubSea Craft - Establishing A New Technology Business in a Geo-Political World & Introducing the World's Most Technically Advanced Diver Delivery Unit to the Global Defence Stage

Wildfire & Bango - The World's Worst Ad

BEST DIGITAL PR CAMPAIGN OF THE YEAR

Sponsored by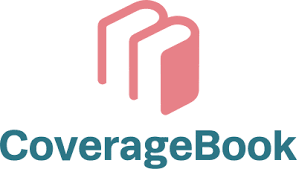 Winner - Golin - Premier Inn, EweTube
Judges Comment: "Lovely creative idea that challenged the norm but was very appealing to audience." Sian Boisseau, corporate communications EMEA, Santen
Finalists:
Bottle PR - Rowse Seed Bombs Digital PR Campaign
Golin - Premier Inn, EweTube
Hope&Glory & O2 with VCCP - The O2 in Fortnite Creative
Ketchum & Samsung UK - Awesome Upskills

Propellernet & Pour Moi - Delivering an ROI of 32:1

Radioactive and PlatinCasino.co.uk - Simpsons Series Analyst

Ready10 & MoneySuperMarket - Home truths - re-energising on-site home insurance content to drive links and boost page performance

Ready10 & VoucherCodes - Driving high-quality digital coverage for Euro 2020

Tin Man and Unilever - The Clean Edit


BEST MEASUREMENT CAMPAIGN & EVALUATION

Sponsored by


Winner - MHP Mischief - The Climate Coalition, Great Big Green Week: The Fight that Unites
Silver - Frank PR - Green Flag, Little Green Flag

Bronze - Golin - Premier Inn, EweTube
Finalists:

Citigate Dewe Rogerson & Direct Line Pet Insurance - Direct Line Combats Dognapping
Diffusion PR and parcelLab - Parcel Patience Campaign

Frank for Simply Business - I Wish It Could Be Christmas Everyday

Frank PR - Green Flag, Little Green Flag

Golin - Premier Inn, EweTube

MHP Mischief - The Kiyan Prince Foundation, #longlivetheprince

MHP Mischief - The Climate Coalition, Great Big Green Week: The Fight that Unites

MHP Mischief - Avanti West Coast, #MarriageCarriage
The Fourth Angel - The Body Shop, Rise Up With Self Love

Tin Man and Megabus - The Grand Reunion

BEST USE OF CONTENT
Sponsored by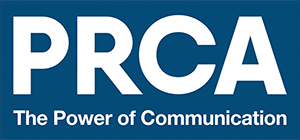 Winner - MHP Mischief - The Kiyan Prince Foundation, #longlivetheprince
Judges comment: "An impactful integrated campaign with a clear strategy made even more impressive given it was pro-bono. The results speak for themselves, from engagement to fundraising. A real long-term legacy here." Sarah Samee, director, SJS Strategies
Silver - Taylor Herring - Celebrations: #LonelyBounty
Finalists:

BCW - Dove, Reverse Selfie

Cow - Factory Farm Play Set, World Animal Protection

Golin - Premier Inn, Ewe Tube

Hope&Glory - O2 with VCCP, The O2 in Fortnite Creative

Ketchum UK & Greater London Authority - VAX CAM

MHP Mischief - The Kiyan Prince Foundation, #longlivetheprince

Taylor Herring - Celebrations: #LonelyBounty

Taylor Herring - Purplebricks: Gone In25 Seconds

Taylor Herring - Subway X Kurupt FM
The Romans & Sports Direct - Fast & Slow

W Communications & IET - Making STEM Stimulating

BEST USE OF CREATIVITY
Winner - MHP Mischief - The Kiyan Prince Foundation, #longlivetheprince
Silver - Fanclub & musicMagpie - Mount Recyclemore
Bronze - Hill+Knowlton Strategies & Soap & Glory - Soap & Glory Land
Judges comment: "Excellent on every level. Sets a new benchmark on how PR can go beyond normal boundaries." Howard Kosky, ceo and founder, markettiers
Finalists:
Cow - Factory Farm Play Set, World Animal Protection

Fanclub & musicMagpie - Mount Recyclemore
Fever - NOW, Making a success of Succession season 3 for NOW
Hill+Knowlton Strategies & Soap & Glory - Soap & Glory Land

John Doe Group for Tesco Mobile - Super Subs

MHP Mischief - The Kiyan Prince Foundation, #longlivetheprince

SHOOK for Adult CP Hub - Stamp Out The Gap

Taylor Herring - Celebrations: #LonelyBounty

Talker Tailor Trouble Maker - Deezer's It's Raining Them
Tideway - Breakthrough Artist TBM Campaign

BEST USE OF RESEARCH
Sponsored by:


Winner - MHP Mischief - The Climate Coalition, Great Big Green Week: The Fight that Unites
Judges Comment: "Multi-channel campaign that used research to align a range of cultural touch points to hit target audiences - driving outstanding results and positioning the campaign firmly in the mainstream psyche." Louise Vaughan, managing director & co-founder, Definition

Silver - Lloyds Bank & Grayling - Fraud's No Game

Finalists:
Diffusion PR and parcelLab - Parcel Patience Campaign

Citigate Dewe Rogerson & Direct Line Pet Insurance - Direct Line Combats Dognapping

Edelman - National Grid, Green Light Signal

Frank for Simply Business - I Wish It Could Be Christmas Everyday

Lloyds Bank & Grayling - Fraud's No Game

Kindred Agency - Arc 2031 for Organic Trade Board

MHP Mischief - The Climate Coalition, Great Big Green Week: The Fight that Unites

Spider - 'Mushrooming' - The future of mushrooms for immunity, people and planet by The UK and Ireland Mushroom Producers

The Fourth Angel - The Body Shop, Rise Up With Self Love

Westminster City Council - Make it Count


COMMUNITY ENGAGEMENT CAMPAIGN OF THE YEAR
Winner - MHP Mischief - The Kiyan Prince Foundation, #longlivetheprince
Judges comment: "Hits the sweet spot of raising mass awareness of a significant issue with intelligent and sensitive storytelling." David MacDonald, vice president, communications, No7 Beauty Company

Finalists:

Broadcast Revolution & JAAQ - Launch of Revolutionary Mental Health App
Cow - Generation Pale Ale, Brixton Brewery

John Doe Group - Edinburgh Gin Presents Phoebe Waller-Bridge

MHP Mischief - The Kiyan Prince Foundation, #longlivetheprince

Pier & Affinity Water - SOS: Save Our Streams

Portland for IPPF - #NewSexSlang

Premier for Heart of London Business Alliance - Art Of London

Ready10 & Cancer Research UK - Charity Shop Sue's Race for Life

Red Consultancy for KP - Team Nut Check with KP Nuts

Taylor Herring, Purplebricks - Gone In 25 Seconds

The Romans & Sports Direct - Fast & Slow


CONSUMER PR CAMPAIGN OF THE YEAR
Sponsored by

Winner - MHP Mischief - The Kiyan Prince Foundation, #longlivetheprince
Judges comment: "A beautiful human interest campaign combining social conscience and social mobility' a campaign that clearly resonated and struck a chord. Powerful. Communications at its best." Bev Aujla, head of PR & policy, Kelkoo Group
Silver - Taylor Herring - Celebrations: #LonelyBounty
Bronze - Wonderland Communications & Kraft Heinz: From delisted to delicious - The (Big) Soup that stole Christmas
Finalists:

Cow - Heineken UK, Finally Together, To Be Rivals Again

Hill+Knowlton Strategies & Arla - The Bee Road

Hope&Glory & The Royal Mint - Space Oddity

Hope&Glory & O2 with VCCP - The O2 in Fortnite Creative

John Doe Group - Edinburgh Gin Presents Phoebe Waller-Bridge

MHP Mischief - The Kiyan Prince Foundation, #longlivetheprince
Speed Communications -Rylan x i heart Wines. The perfect pairing.

Taylor Herring - Celebrations: #LonelyBounty

Taylor Herring - UKTV: Reopening The Nags Head for GOLD

Wonderland Communications & Kraft Heinz: From delisted to delicious - The (Big) Soup that stole Christmas


CORPORATE PURPOSE AWARD
Winner - Fanclub & musicMagpie - Mount Recyclemore
Judges comment: "Good use of research to inform the campaign and to demonstrate impact." Vanessa Rhodes, EMEA communications director, J&J
Finalists:
Cow - Generation Pale Ale, Brixton Brewery

John Doe Group - Edinburgh Gin Presents Phoebe Waller-Bridge

Fanclub & musicMagpie - Mount Recyclemore

GUINNESS with Hope&Glory and Wilson Hartnell - #NeverSettle

Kaizo - Avast and Refuge & The Fight Against Tech Abuse

MHP Mischief - E.ON, Cooling the Capital

Virgin Media O2 - The National Databank: Tackling data poverty, for good

Pier & Affinity Water - SOS: Save Our Streams

Talker Tailor Trouble Maker & Deliveroo – Deloveroo

Third City & Spring - The Trade Inn
CULTURE MEDIA, SPORT & TRAVEL MARKETING COMMUNICATIONS CAMPAIGN OF THE YEAR
Sponsored by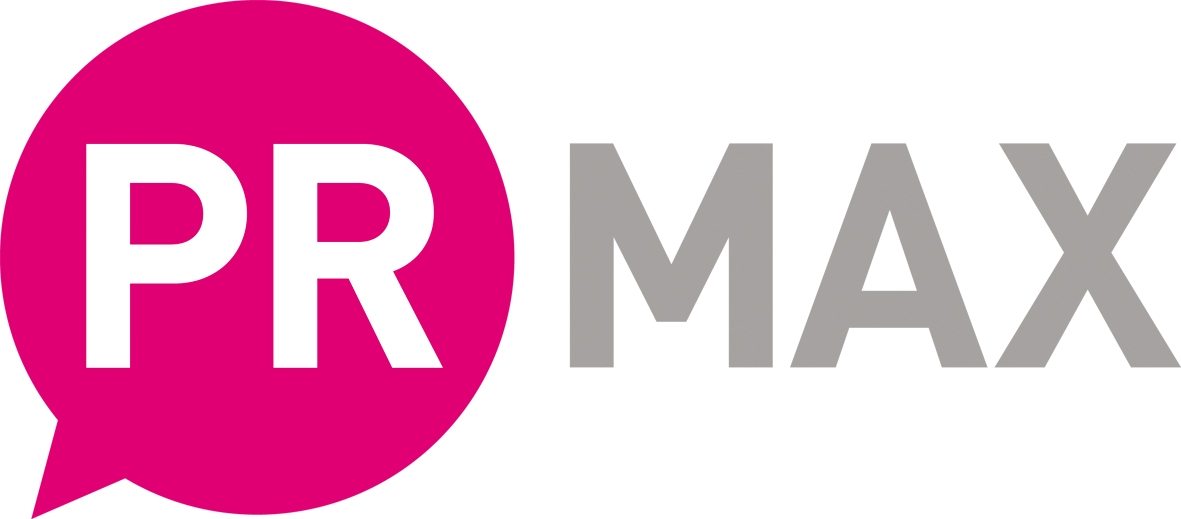 Winner - MHP Mischief - The Kiyan Prince Foundation, #longlivetheprince
Judges Comment: "So powerful and so memorable." Nick Morris, head of communications, Onna
Silver - W Communications & Brothers & Sisters for Grenfell Athletic - Fire Tour
Finalists:

Cow - Heineken UK, Finally Together, To Be Rivals Again

Fever - Now, Making a success of Succession season 3 for NOW

FleishmanHillard UK + Adam&EveDDB - International Paralympic Committee (IPC) - WeThe15

Hatch Group - Nationwide, Coin For Respect

Hope&Glory - Airbnb: A Night on the Cobbles

MHP Mischief - The Kiyan Prince Foundation, #longlivetheprince

Red Consultancy for Sky Mobile - "Time to 65075" is winning line for Sky Mobile

Taylor Herring - Dave: The Flat Pack Pub

The Travel Chapter - Canine Cottages, Canine Critics

W Communications & Brothers & Sisters for Grenfell Athletic - Fire Tour

W Communications & IET - Making STEM Stimulating


EMPLOYEE ENGAGEMENT CAMPAIGN OF THE YEAR
Winner - Havering Council – On Track
Judges comment: "Fantastic use of insights to inform the strategy and clear link between objectives and results." Hayley Goff, chief operating officer, Whiteoaks International
Finalists:
Capgemini CIS: Cultivating a Cyber Secure Workforce

Capgemini CIS: Ready, Reset, Grow

Cartwright Communications - Boosting Referrals for Nelsons

Gong Communications - Active Allies for D&I: The Dive In Festival for DIVErsity and INclusion from Lloyd's of London

Havering Council – On Track

MHP Mischief - Avanti West Coast, #MarriageCarriage

Talker Tailor Trouble Maker & Deliveroo – Deloveroo

The Romans & FreeNow - The Cabbie Choir

Vue Cinemas, with support from Through The I & Tigerbond: Welcoming You Back to Vue

EVENT OF THE YEAR (LIVE, VIRTUAL OR HYBRID)
Winner - ZSL London and Whipsnade Zoos - Tails from the Zoo
Judges Comment: "This is from a team of people who really know what they are "selling" and to whom. This was a clever, creative and very cheap campaign that tapped into their own talent." Tanya Joseph, group MD, corporate affairs & advisory, Hill+Knowlton Strategies
Silver - Premier for Heart of London Business Alliance - Art of London Summer Season 2021
Finalists:
Agit8 - ASICS & Upliftford

Borkowski, The Petsure Games

Clarion Communications - Aldi UK - Aldi Champagne Bar

Hope&Glory & Airbnb - A Night on the Cobbles

Pier & Affinity Water - SOS: Save Our Streams

Premier for Heart of London Business Alliance - Art of London Summer Season 2021

Taylor Herring - UKTV: Reopening The Nags Head for GOLD

Third City & Spring - The Trade Inn

Tin Man & Virgin Media - Club Rewind
ZSL London and Whipsnade Zoos - Tails from the Zoo

FINANCIAL SERVICES SECTOR CAMPAIGN OF THE YEAR
Sponsored by

Winner - Kindred for FCA - ScamSmart Flip the CONtext

Judges comment: "Well thought through targeted campaign." Effie Kanyua, director of PR & communications, Hearst UK
Silver - Boldspace and Post Office - Save Our Cash
Finalists:
Boldspace and Post Office - Save Our Cash

Frank for Simply Business - I Wish It Could Be Christmas Everyday

Kindred for ClearScore – Welcome Surely

Kindred for FCA - ScamSmart Flip the CONtext

Kindred for the Money and Pensions Service - Couch to Financial Fitness

Lansons x Atom bank - Introducing a four-day working week without a pay cut

Milk & Honey X Royal Park Partners - A 'world first' funding announcement

MHP Mischief - Financial Conduct Authority, Investsmart

Ogilvy PR UK - HSBC Expat Explorer

The Romans & Santander - Push Off Politely


FMCG MARKETING COMMUNICATIONS CAMPAIGN OF THE YEAR
Winner - Ready10 - McDonald's Three Fries
Judges comment: "Great insight coupled with everyone's favourite food -chips. For the budget you had, you were able to pack a punch." Aisha Jefferson, head of consumer comms, UK & Ireland, Deliveroo
Finalists:
Golin - Cadbury, Sorry is the sweetest word

Highlight PR - Whole Way to Stokeyo for Whole Earth

John Doe Group -Edinburgh Gin Presents Phoebe Waller-Bridge

Ketchum UK x Colgate - Poutfree Portraits

Ready10 - McDonald's Three Fries

Taylor Herring - Celebrations: #LonelyBounty

Taylor Herring - Iceland: Bath Du Fromage

W Communications & Camden Town Brewery x Marmite - A Pourfect Partnership

W Communications & Branston - Pickle Post

Wonderland Communications & Kraft Heinz: From delisted to delicious - The (Big) Soup that stole Christmas


HEALTH, BEAUTY, RETAIL & FASHION MARKETING COMMUNICATIONS CAMPAIGN OF THE YEAR
Winner - Hope&Glory with IKEA - Pre-Loved Labels
Judges comment: "Low investment, high impact campaign true to IKEA's brand DNA." Kat Thomas, founder, One Green Bean
Finalists:
BCW - Wendy's, A Fresh Launch for Wendy's UK

Hill+Knowlton Strategies & Soap & Glory - Soap & Glory Land

Hope&Glory with IKEA - Pre-Loved Labels

John Doe Group for Tesco Mobile -Super Subs

MSL UK - PUMA UK #MyMayzeCrew

PrettyGreen - Pantene: Miracles Silky and Glowing

Ready10 & Allbirds - G7: Walk the Walk

The Fourth Angel - The Body Shop, Rise Up With Self Love

The Romans & Sports Direct - Broken But Better

W Communications & Hitched - A Marriage Made by Covid

HEALTHCARE / PHARMA CAMPAIGN OF THE YEAR
Sponsored by

Winner - SHOOK for Adult CP Hub - Stamp Out The Gap
Judges comment: "Simple and effective idea that made an impact. Great results!" Sharon Bange, managing partner, Kindred
Finalists:
Aduro Communications - Haliborange, #ItsAllNormal

Hotwire and OMRON - Wise up' to wheezing

Mind+Matter - Roche, The Smear Word

Ogilvy Health UK & Boehringer Ingelheim - Beyond the Stigma: Living with Schizophrenia

Ogilvy Health UK & Boehringer Ingelheim - The Journeys Through Pulmonary Fibrosis Podcast

Portland - MSI Reproductive Choices and Marie Stopes Ghana

SHOOK for Adult CP Hub - Stamp Out The Gap

The Romans & Farewill - A Colourful Life

Twelve & Catherine Turner Ltd - FAST Heroes campaign for Boehringer and the World Stroke Organization

Virgo Health - CooperVision, See Myopia Clearly

INNOVATION IN PUBLIC RELATIONS AWARD
Sponsored by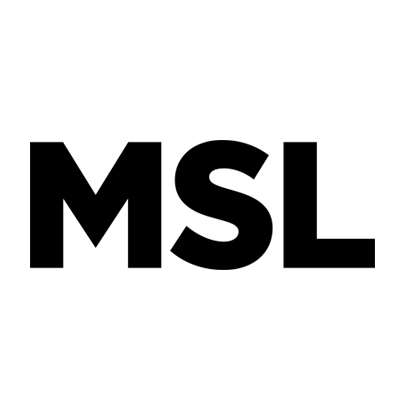 Winner - MHP Mischief - The Kiyan Prince Foundation, #longlivetheprince

Silver - Golin - Premier Inn, EweTube
Finalists:
Citigate Dewe Rogerson & Direct Line Pet Insurance - Direct Line Combats Dognapping

Diffusion PR and parcelLab - Parcel Patience Campaign
Frank for Simply Business - I Wish It Could Be Christmas Everyday

Golin - Premier Inn, EweTube

Hill+Knowlton Strategies & Soap & Glory - Soap & Glory Land

Kindred Agency, for Organic Trade Board - Arc 2031

MHP Mischief - The Climate Coalition, Great Big Green Week: The Fight that Unites

MHP Mischief - The Kiyan Prince Foundation, #longlivetheprince

Pitch Marketing Group & Agit8 - ASICS Upliftford

Taylor Herring - Purplebricks: Gone In 25 Seconds


INTEGRATED COMMUNICATIONS CAMPAIGN OF THE YEAR
Sponsored by

Winner - MHP Mischief -The Kiyan Prince Foundation, #longlivetheprince
Judges comment: "Truly emotive campaign which dealt with a difficult topic in an engaging and authentic way. Lots of touch points across different channels with great results." Tamarind Wilson, co-founder, Lucre
Silver - Taylor Herring -Celebrations: #LonelyBounty
Finalists
GUINNESS with Hope&Glory and Wilson Hartnell - #NeverSettle

Inkling Culture and Entertainment - Sky Ocean Rescue and WWF-UK, Heroes Beneath for Sky & WWF's Ocean Hero Campaign

Ketchum UK & Samsung Galaxy - Life Gym

MHP Mischief - Financial Conduct Authority, Investsmart

MHP Mischief -The Kiyan Prince Foundation, #longlivetheprince

MHP Mischief - Just Eat, Rolls for Goals

Taylor Herring -Celebrations: #LonelyBounty

Team Lewis - Schneider Electric, Powering Change
W Communications & IET - Making STEM Stimulating
W Communications & Branston - Pickle Post

LOW BUDGET CAMPAIGN OF THE YEAR
Sponsored by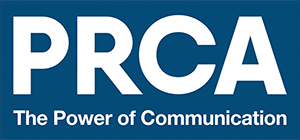 Winner - Tin Man and Hilton - Bone Appetit
Judges comment: "I loved this campaign. Sharp insight brilliantly translated into an eye-catching campaign. Genuine 'put a smile on your face' creativity." Julia Hutton-Potts, director international communications - EMEA, Alibaba
Silver - W Communications & Hitched - A Marriage Made by Covid
Bronze - Broadcast Revolution & JAAQ - Launch of Revolutionary Mental Health App
Finalists:
89up & The Sunrise Project - Day of Action

Broadcast Revolution & JAAQ - Launch of Revolutionary Mental Health App

Cirkle - ALDI, Mistletoe & Whine

Cirkle - Robinsons, New Courts Please

Newsfeed PR & Good Broadcast - Stroke Association - Hope After Stroke

Red Consultancy for Zen Internet - 2021's Greatest Clicks

The PHA Group - Cruelty Free International: Target Zero

Tin Man and Hilton - Bone Appetit

W Communications & Brothers & Sisters for Grenfell Athletic - Fire Tour

W Communications & Hitched - A Marriage Made by Covid


MEDIA RELATIONS CAMPAIGN OF THE YEAR
Sponsored by

Winner - MHP Mischief - The Kiyan Prince Foundation, #longlivetheprince
Judges comment: "A beautiful idea executed so thoughtfully - that will potentially change lives." Lee Beattie, managing partner & CEO, John Doe Group
Silver - MHP Mischief - Avanti West Coast, #MarriageCarriage
Bronze - BCW - Wendy's, A Fresh Launch for Wendy's UK
Finalists:
BCW - Wendy's, A Fresh Launch for Wendy's UK

DawBell - ABBA Voyage

Fanclub & musicMagpie - Mount Recyclemore

Fever - NOW, Making a success of Succession season 3 for NOW

MHP Mischief - Avanti West Coast, #MarriageCarriage

MHP Mischief - The Climate Coalition, Great Big Green Week: The Fight that Unites

MHP Mischief - The Kiyan Prince Foundation, #longlivetheprince

Tin Man & Guide Dogs - E-scooters - A Silent Menace

Tin Man and Hilton - Bone Appetit
W Communications and Brothers & Sisters for Grenfell Athletic - Fire Tour


NOT FOR PROFIT CAMPAIGN OF THE YEAR
Sponsored by

Winner - Frank - The Lewis Pugh Foundation & Greenland to Glasgow
Judges comment: "Amazing campaign that got huge amounts of coverage for a pretty small budget. The team must have worked very hard. Not as hard as Lewis though!" Ed Grattan, senior PR manager, Triodos Bank UK
Silver - MHP Mischief - The Kiyan Prince Foundation, #longlivetheprince
Bronze - Cow - Factory Farm Play Set, World Animal Protection
Finalists:
Cow - Factory Farm Play Set, World Animal Protection

firstlight group and CCAG - Giving Climate Change a Voice

Frank - The Lewis Pugh Foundation & Greenland to Glasgow

Kindred Agency, for WRAP - Wasting Food Feeds Climate Change

MHP Mischief - The Climate Coalition, Great Big Green Week: The Fight that Unites

MHP Mischief - The Kiyan Prince Foundation, #longlivetheprince

Ogilvy PR UK - The Joy of Later Life Sex

Red Consultancy for Smart Energy GB - Whatever the weather: Smart Energy's clean energy campaign

SHOOK for Adult CP Hub - Stamp Out The Gap

The Romans & Twitter - #TouchLookCheck

W Communications & IET - Making STEM Stimulating


PUBLIC SECTOR CAMPAIGN OF THE YEAR
Sponsored by

Winner - Lynn PR & Our Healthier South East London - #DontMissYourVaccine
Judges comment: "Outstanding public health campaign based on strong audience insights, which delivered tangible outcomes and over delivered against the KPIs." Mary Whenman, director, communications, British Business Bank
Finalists:
Grayling, for CQC and Healthwatch England - Because We All Care

Hope&Glory & The Royal Mint - Space Oddity

Kindred Agency for the Money and Pensions Service - Couch to Financial Fitness

Kindred Agency for DfE's Get Into Teaching - Teaching: Feel the Passion

Havering Council – On Track

LNER & TinMan Communications - The LNER Green Guide

Lynn PR & Our Healthier South East London - #DontMissYourVaccine

One Green Bean - Visit Jersey, Staycation Domination

The Romans & The Mayor Of London - Let's Do London

W Communications & IET - Making STEM Stimulating


SOCIAL MEDIA CAMPAIGN OF THE YEAR
Sponsored by

Winner - Portland for IPPF - #NewSexSlang
Judges comment: "Super interesting, cleverly strategized and well executed." Magda Bulska, global head of digital communications, Capgemini
Finalists:
Bottle PR - Goodyear #GoodAllYear with Susie Dent

Hill+Knowlton Strategies & Soap & Glory - Soap & Glory Land

Ketchum & Samsung UK - Awesome Upskills

Portland for IPPF - #NewSexSlang

Ranieri Agency - PUBG Mobile Star Challenge Europe Campaign

Sunny Side Up for Victoria Blackberries - The Pyramid of Pain

Taylor Herring - Iceland: Hijacking The John Lewis Xmas Ad On A Shoestring Budget

Taylor Herring - Purplebricks: Gone In 25 Seconds

The Romans & Sports Direct - Fast & Slow

The Romans & Twitter - #TouchLookCheck

STUNT OF THE YEAR
Winner - Cirkle - Robinsons, New Courts Please

Judges comment: "Brilliant example of an effective low budget stunt exploited to its full." Claire Fowler, head Of communications, Hays
Silver - MHP Mischief - Avanti West Coast, #MarriageCarriage
Finalists:
Cirkle - Robinsons, New Courts Please

Fanclub & musicMagpie - Mount Recyclemore

Fever - NOW, Making a success of Succession season 3 for NOW

Grayling - OurWay for Good Catch
Hope&Glory & Airbnb - A Night on the Cobbles

MHP Mischief - Avanti West Coast, #MarriageCarriage

MHP Mischief - The Kiyan Prince Foundation, #longlivetheprince

Taylor Herring - UKTV: Reopening The Nags Head for GOLD

Tin Man & Virgin Media - The Two Hearts Pizzeria

W Communications & Hitched - A Marriage Made by Covid


Individual Categories
YOUNG PROFESSIONAL OF THE YEAR
Sponsored by

Winner - Shanil Nayee, Harvard
Judges comment: "Shanil has invested so much time and energy into helping and supporting his colleagues and has an inspiring story, alongside his clearly very strong PR skills. I would love to work in Shanil's team!" Emma Streets, senior consultant, Blue Communications
Silver - Cherrelle Jefferson, Pangolin
Silver - Claudia Wentworth, Kallaway
Finalists:
April Cernuschi, FINN Partners / Travel

Cherrelle Jefferson, Pangolin

Claudia Wentworth, Kallaway
Eiléanór Dixon, Pier

Gina Deen, MSL UK

Hannah Strong, Ranieri Agency

Jennifer Zaidan , FINN Partners / Travel

Lewis Picton, Say Communications

Lydia Matthews, LOTUS

Mia Taylor, Woburn Partners

Richard Brooks, Portland

Shanil Nayee, Harvard


Team categories
B2B PR AGENCY OF THE YEAR
Sponsored by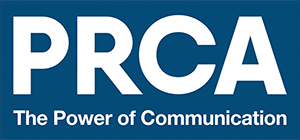 Winner - CCgroup
Judges comment: "Great turnaround after difficult 2020, keeping balance of team wellbeing while launching new offers and winning business. Impressive!" Sian Boisseau, corporate communications (EMEA), Santen
Finalists:
80:20 Communications

Aspectus Group

Brands2Life

CCgroup

Fight or Flight

Jargon PR

Red Lorry Yellow Lorry

T/F/D Think Feel Do

The Digital Voice

Whiteoaks International


BEST APPROACH TO DIVERSITY & INCLUSION IN PR
Winner - Brands2Life
Silver - CCgroup

Bronze - Full Fat
Bronze - Hope&Glory
Finalists:
Brands2Life

CCgroup

Cirkle

Fight or Flight

Fourtold

Full Fat

Harvard

Hope&Glory

John Doe Group

Ketchum UK
BEST DIGITAL PR AGENCY OF THE YEAR
Sponsored by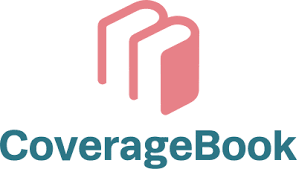 Winner - Coolr
Judges comment: "Great momentum with demanding brands, and attracting high grade talent." Julian Hanson-Smith, chairman, Apella Advisors

Finalists:
Bottle PR

Coolr

Propellernet



BOUTIQUE AGENCY OF THE YEAR
Winner - John Doe Group
Judges comment: "The commitment to diversity is impressive and clearly a priority marking JDG apart from some of its competitors." Emma Hartland-Mahon, managing director, J Public Relations
Silver - Inkling Culture and Entertainment
Finalists:
Cirkle

Coolr

Fourtold

Full Fat

Inkling Culture and Entertainment

John Doe Group

Manifest

PLAY

Ready10

Stir PR

Tin Man


CONSUMER PR AGENCY OF THE YEAR
Sponsored by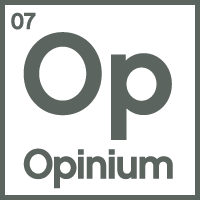 Winner - Hope&Glory
Judges comment: "An impressive list of agency wins and campaigns, underpinned by a culture driven by authenticity and purpose." Fiona Mills, brand communications manager, Greggs
Finalists:
Hope&Glory

John Doe Group

Ketchum UK

Manifest

Mischief

Ready10

Taylor Herring

The Romans

Tin Man

W Communications


ESG CONSULTANCY OF THE YEAR
Winner - Kindred
Judges comment: "An agency living its values and delivering impressive results." Vanessa Rhodes, EMEA communications director, J&J
Finalists:
Alfred London

Barley Communications

HN Communications

Kindred

Lansons

SEC Newgate UK


IN-HOUSE TEAM OF THE YEAR – PRIVATE SECTOR
Sponsored by

Winner - Tideway Communications
Judges comment: "COP26 was crowded in the media so brilliant to get such strong cut-through." Claire Fowler, head Of communications, Hays
IN-HOUSE TEAM OF THE YEAR – PUBLIC SECTOR
Sponsored by

Winner - LNER



INDEPENDENT AGENCY OF THE YEAR
Sponsored by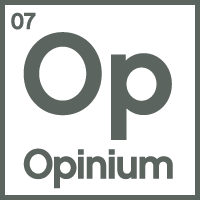 Winner - Manifest
Judges comment: "I really enjoyed reading your objectives, great balance of culture and strong measurable targets." James Banks, head of marketing and communications, Europe and India, AECOM
Silver - Tin Man
Finalists:
Brands2Life

CCgroup

Cow

Full Fat

Hope&Glory

John Doe Group

Manifest

The PR Network

Tin Man

WA Communications


INTEGRATED AGENCY OF THE YEAR
Sponsored by: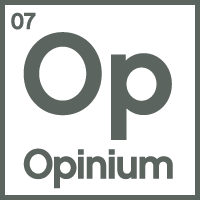 Winner - Manifest
Judges comment: "Clearly a great team - on the right track." Andy Smith, director, Powerscourt
Finalists:
Aspectus Group

Brands2Life

Coolr

Cow

Harvard

Hope&Glory

Manifest

Taylor Herring

Tin Man

W Communications

LARGE AGENCY OF THE YEAR
Sponsored by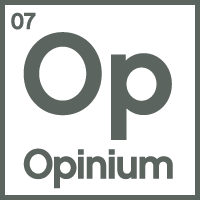 Winner - W Communications
Judges comment: "An amazing year for W. Impressive commercial performance. I love the WX programme too - great initiative!" Sharon Bange, managing partner, Kindred
Finalists:
Brands2Life

Burson Cohn & Wolfe (BCW)

Hill+Knowlton Strategies

Hotwire

Ketchum UK

Lansons

MHP Mischief

MSL UK

Porter Novelli London

W Communications


MID-SIZED AGENCY OF THE YEAR
Sponsored by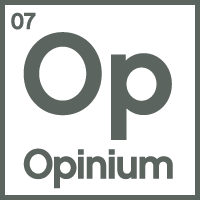 Winner - Taylor Herring
Judges comment: "A clear positioning of the agency proposition, and solid numbers to support creative campaign activation." Sarah Perry, managing director, The Fourth Angel
Finalists:
Battenhall

Taylor Herring

The Romans

NEW AGENCY OF THE YEAR

Winner - Boldspace
Judges comment: "Boldspace is proving that a novel and exciting agency model is possible in a competitive field." Julian Obubo, brand strategy director & partner, Manifest
Finalists:
3THINKRS

Boldspace

Fight or Flight

Knights Media & Public Relations [Knights MPR]

Lynn PR

PLAY

SHOOK

ThoughtLDR

Twelve

Words + Pixels


TECHNOLOGY AGENCY OF THE YEAR
Winner - CCgroup
Judges comment: "Well presented and thorough entry, with some genuinely impressive results and client wins." Emma Streets, senior consultant, Blue Communications
Finalists:
AxiCom

Brands2Life

CCgroup

Harvard

Jargon PR

Missive

Positive

Ranieri Agency

The Hoffman Agency, Europe

WE Communications